Green Bay - Winnebago, WI Fishing Report
Pushlished On: March 9, 2023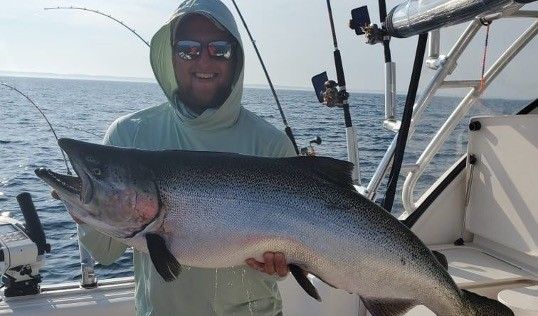 Green Bay - Winnebago, WI Fishing Report
Pushlished On: March 9, 2023
2023 Fishing Charter Season is Almost Here!
Green Bay - Winnebago, WI
We are thrilled to be putting the Black Pearl in the water soon! The days are getting longer, the temperature is getting warmer and those Salmon and trout are getting hungry. We are expecting a great spring season for Trout fishing, and will kick off the summer months with some Strong salmon in June. Are you ready to fish?
Scenic setting
Clear & Open
Weather data
Forecast
Weather at 12:00 am
Black Pearl Sport Fishing Available Trips